NeXus LAN Event Seating Chart
NeXus LAN 21Apr. 14, 2018 11:00am - Apr. 15, 2018 6:00pmTotal Registrations: 185 Total Paid: 184 Slots Remaining: 0 NOTE: Currently you are not yet registered or paid for this event.
You must be registered and pre-paid before you can pick a seat. Click here to register/pre-pay.
Note: Rows B, C and G are rectangle tables. All other rows are round tables.
At this time, only staff can reserve seats for others. Make sure reservees register, pay, and take their reserved seats ASAP.
Please do not take a reserved seat, if it was not directly reserved for you. Un-used reserved seats will be released over time.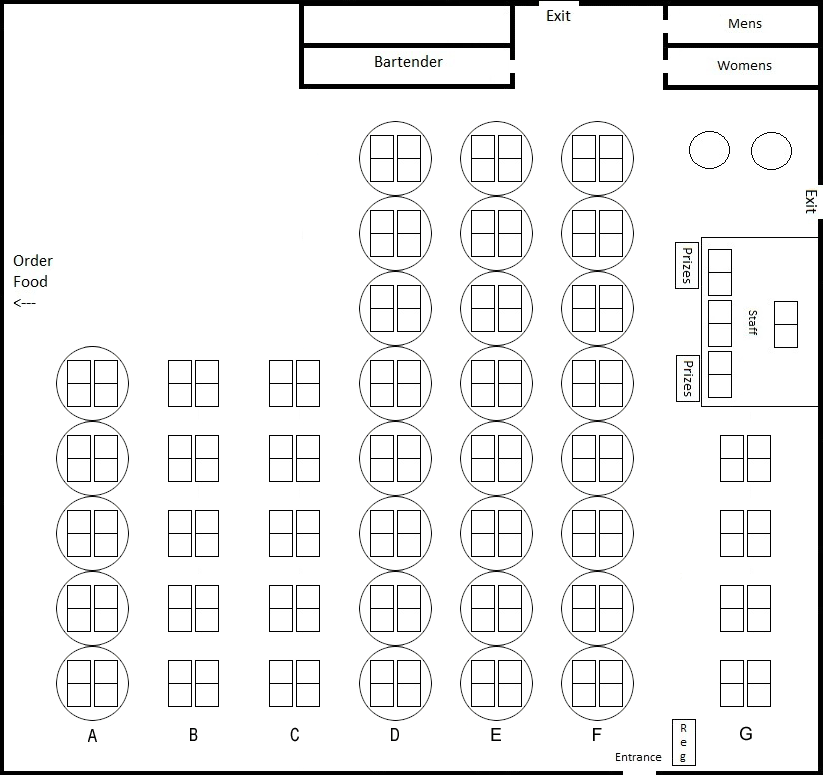 - Seat Available

- Seat Occupied

- Seat Reserved